Surface repair does not accept the keyboard at Hoang Vu Center through many years of experience. We provide a comprehensive solution for all solutions and directions for dealing with Surface Repair related panes without receiving the keyboard professionally in Ho Chi Minh today. When using Surface Repair service does not receive the keyboard in Hoang Vu Center, you are completely assured of electronic techniques of the KTV team of HVC.
Surface repair does not accept the keyboard at Hoang Vu Center, you do the check in the following order:
+ Firstly, you use a keyboard that is in good use of another Surface pro machine to try to enter text. All Surface pro 3, pro 4, pro 5 keyboards are used together.
+ After the first step has not been identified yet, you should check the software or Driver. In case of necessity, you can install a new program again for your Surface machine.
+ If the above two steps have been taken and your Surface still does not receive the keyboard, you need to check the hardware on the motherboard. Now we can confidently confirm this is the production error of the Surface series. This disease can be caused by: Connection loss on Main, IO error, Microprocessor chip error ...
+ Currently Hoang Vu Center has successfully implemented all Surface table sessions do not receive the keyboard due to the error on the motherboard, so you can feel secure when folding the problem.
In some cases you do not want to fix the hardware, you can choose the solution to change via Bloetooth keyboard that Hoang Vu Center we provide. The keyboard replaces more than 90% of the keyboard you are using. We have searched and ordered from the US, satisfied 100% of customers. The image below is the keyboard we replaced, which looks no different from its zin keyboard.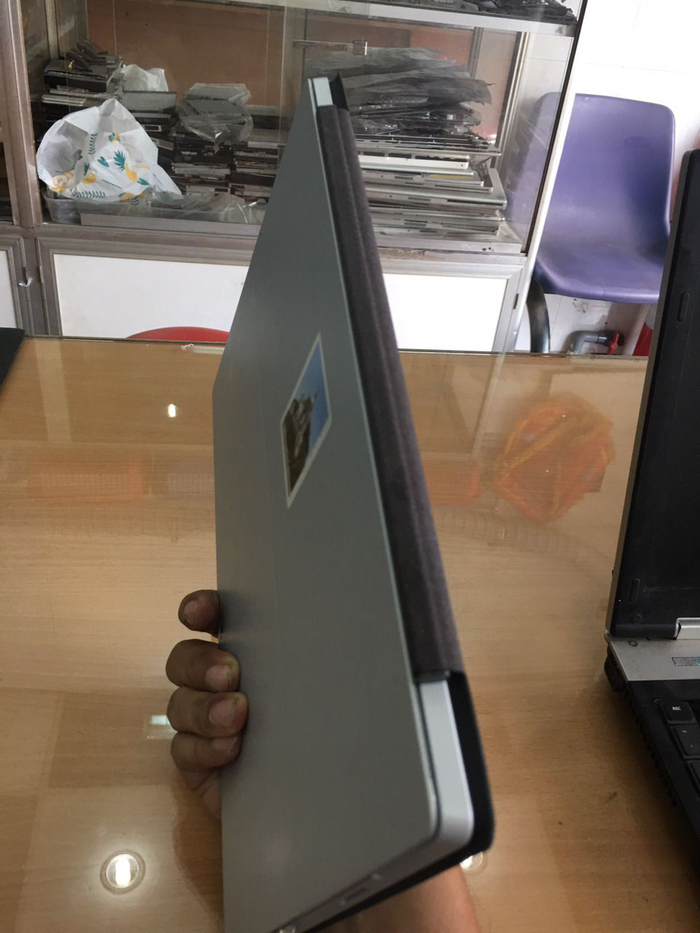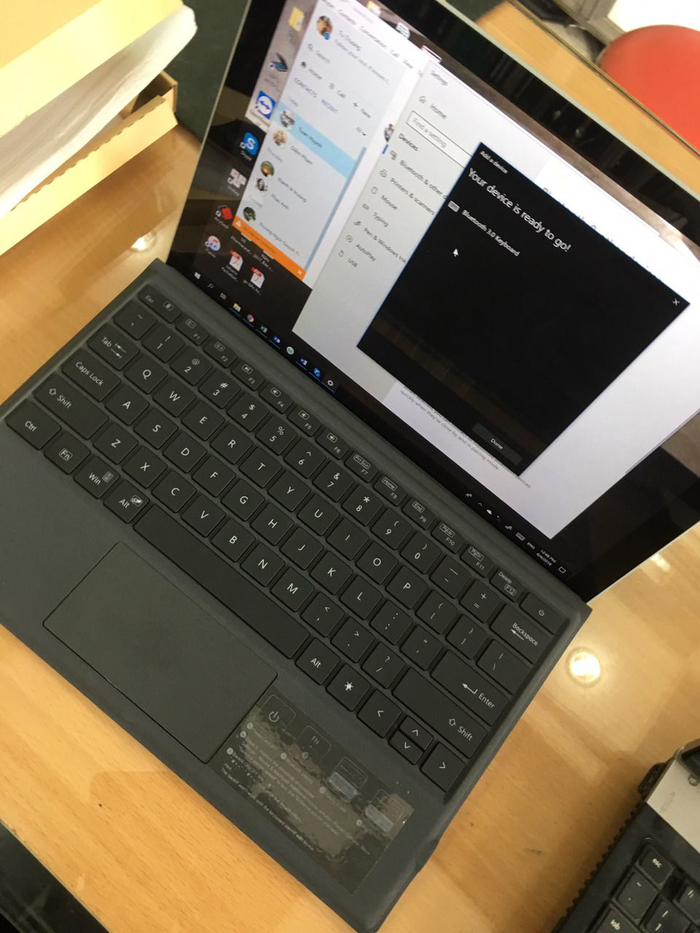 Surface Repair Service does not accept the keyboard at Hoang Vu Center.
Hoang Vu Center provides you the leading "5-star repair" service in Vietnam today:
⭐ Convenient location to find, facilities and modern equipment.
Sư Engineer team and experienced technicians fix over 60,000 products.
⭐ Enjoy the most attentive service.
⭐ Quality of repair is prioritized No.1.
⭐ Warranty and after-sales warranty.
Commitment of Hoang Vu Center:
Components used to replace customers are new 100% 100in, quality assurance.
The cheapest repair cost in the area.
Customers will be monitored by repair center staff in the technical area.
The repair and replacement time of components is always shortened to help customers save time.
Give enthusiastic advice on problems that customers encounter.
For more details, you can contact Hoang Vu Center via Hotline: 0916 472 445 for advice Surface repair service does not receive the most professional keyboard.